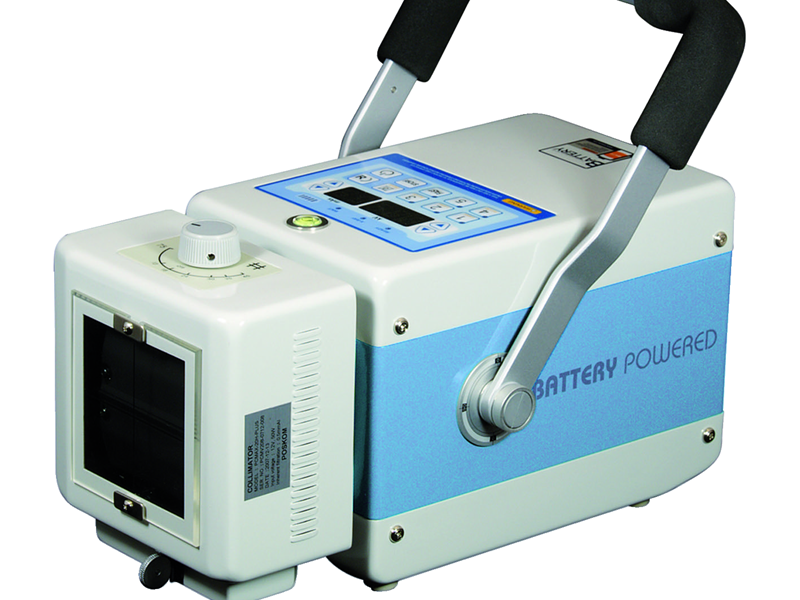 Ideal for equine use the meX+ 20BT is lightweight, and with integrated battery has no cables. The battery lasts for up to 400 exposures.
Latest battery technology
No cables
High power to weight ratio
Long battery life – 400 exposures
Dual Laser
Power output 1.6kW (80kV)
kVp range in 1kV steps 40-100kV
mAs range 0.4mAs-50mAs (32 steps)
Weight 11.2kg
Touch panel display
Focal spot 1.2mm
Battery storage – 400 exposures 1,600mAs
Charging time 4 hours
APR
Dual laser
All our units require regular servicing, our dedicated team of engineers are able to service units at a time convenient for you to ensure your machine remains in top condition.