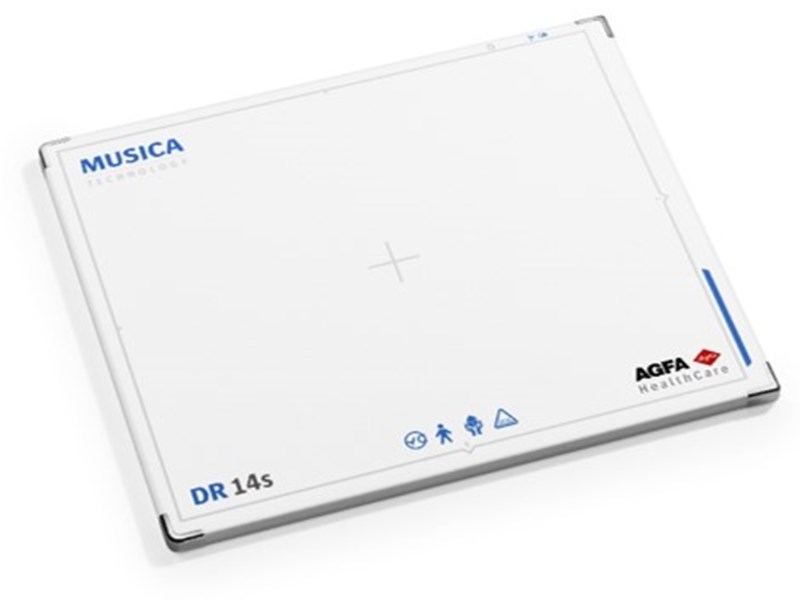 The DR 14s processor system incorporates the latest DR processing technology and is ideal for a busy hospital environment. The DR 14s has fast image acquisition which enables you to improve your workflow and increase the speed of your exam time whilst maintaining high quality imaging.
MUSICA 3
MUSICA 3 is our AGFA's standard image processing software customised to optimise small animal images, automatically analysing the characteristics of each raw image and optimising the processing parameters, independent of body part or dose deviation. Calibration and processing are completely automated giving you maximum detail.
NX3
The NX3 workstation will optimise your workflow, with very fast image acquisition and an intuitive user interface. Leading practices with the AGFA DR are able to significantly improve workflow and patient throughput whist maintaining the highest standard of image quality.
Superior image quality from AGFA's MUSICA 3 image processing software
Higher resolution for more accurate diagnosis
Adjusts contrast and brightness to optimise imaging
Ultra-fast image acquisition
NX3 workstation – intuitive fast workflow and image sequence
Improved cost and workflow efficiency
Delivers more consistency by better compensating for incorrect exposures
Includes Automatic Exposure Detection (AED), which allows seamless use with almost all x-ray systems
MUSICA 3 image processing software
NX3 workstation
High DQE and optimal pixel size, for low dose examinations
Long battery life – 8 hours
Easy to clean and disinfect
Detector type: Amorphous Silicon with TFT
Conversion screen: CsI (Cesium Iodide) and
GOS (Gadolinium oxysulfide)
Pixel pitch: 148 μm
Active pixel matrix: 2400 x 2880 pixels
Active area size: 430 mm x 350 mm
Effective pixel matrix: 2330 x 2846 pxl
Grayscale: 16 bit
Spatial Resolution: Min. 3.37 lp/mm
Outer dimensions: ISO 4090 Cassette size; 383.5 x 459.5 x 15.6 mm
Weight: 2.8 kg including battery
Energy Range Standard: 40 – 150 kVp
Wireless connection: IEEE 802.11a/b/g/n (2,4 GHz/5GHz)
Wireless signal range: maximum 6m
Training and CPD
All DR purchases come with training upon installation to enable you to maximise image quality and results from your AGFA DR 14s. We also provide dedicated online imaging CPD with interactive assessments to help you and your team improve your imaging knowledge.
Servicing
All our units require regular servicing, our dedicated team of engineers are able to service units at a time convenient for you to ensure your machine remains in top condition. We have a range of great servicing packages, offering different levels of cover to suit your needs. 
Free Demonstration
Celtic SMR is offering free demonstrations of the AGFA DR 14s so please call us on 0800 279 9050 to find out more.