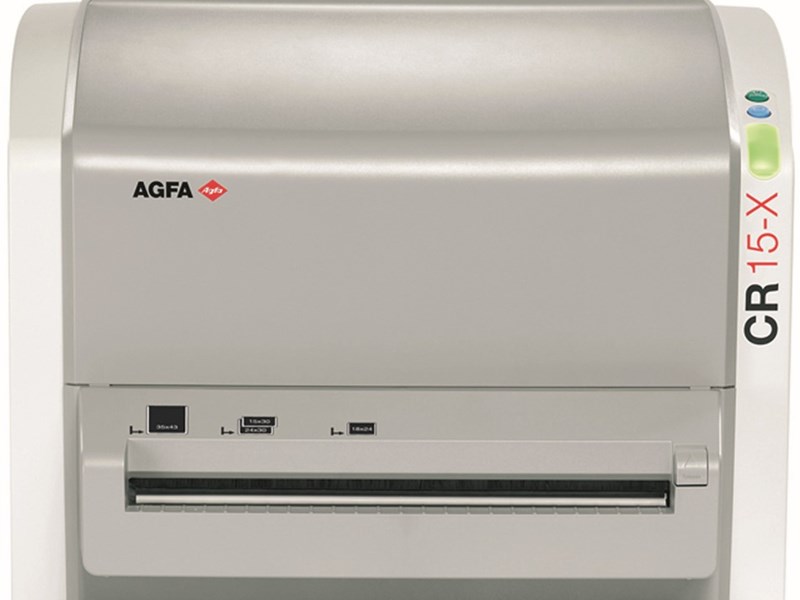 The Agfa CR15X digital processing system gives you DR resolution for CR pricing with needle plate technology, unrivalled Musica 3 image quality, intuitive NX3 software for ease of use and fast workflows. The CR15X processor has software developed specifically for small animal applications, with dental cassette including magnetic intra oral plates for easy loading.  
The CR15X digital processor comes with 5 years parts warranty and a UK wide network of engineers for post purchase support. 
MUSICA 3
This compact hi-speed table top system provides outstanding resolution with MUSICA 3 Agfa's gold standard image processing software, customised to optimise small animal images, automatically analysing the characteristics of each raw image and optimising the processing parameters, independent of body part or dose deviation. Calibration and processing are completely automated giving you maximum detail.
NX3
The intuitive NX3 software speeds workflows and has a user friendly, intuitive format, which makes it the most popular digital software for vets.
Hi-speed automated CR system
Unrivalled image quality from AGFA's patented MUSICA 3 image processing software
NX3 workstation – intuitive fast workflow and image sequence
Dental cassette with magnetic intra oral plates for easy loading
Needle plate technology available of 24x30cm cassettes to give DR equivalent resolution in a CR package
Software developed specifically for small animal and equine applications
Software common to AGFA DR so seamless transfer from CR to DR
DICOM/PACS conformant
Robust build quality from AGFA
5 years parts warranty
UK wide network of AGFA engineers for after sales support
MUSICA 3 image processing software
NX3 workstation
Single cassette feed, with up to 102 plates/hour throughput
Greyscale resolution :

Data acquisition - 20 bits/pixel
Output to processor – 16 bits/pixel square root compressed

DICOM compliant
WxDxH: 580x700x471mm
Weight: 30kgs
Training and CPD
All CR purchases come with training upon installation to enable you to maximise image quality and results from your AGFA CR15x. We also provide dedicated online imaging CPD with interactive assessments to help you and your team improve your imaging knowledge.
Servicing
All our units require regular servicing, our dedicated team of engineers are able to service units at a time convenient for you to ensure your machine remains in top condition. We have a range of great servicing packages, offering different levels of cover to suit your needs. 
Free Trial
Celtic SMR is offering free demonstrations and trials of the AGFA CR15-X so please call us on 0800 279 9050 to find out more.