ASA Class IV Laser - MPhi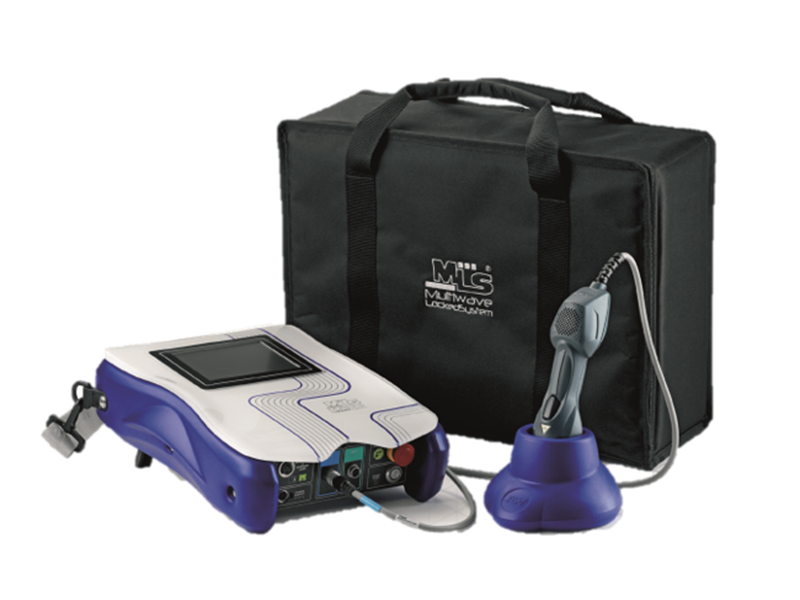 MLS Class 4 laser therapy is used extensively in equine practice in the US and Europe to treat musculoskeletal injuries in competition horses. Therapeutic laser is seen as an effective alternative to NSAIDs, reducing pain and inflammation quickly, by significantly reducing COX 2 inflammatory mediators, increasing ATP production and tissue perfusion.
Laser therapy has a wide range of clinical indications, including acute musculoskeletal injuries, chronic inflammatory conditions as well as accelerating wound healing.
Full training and continued support is offered with each purchase to maximise use and to get the best clinical outcomes.
Osteoarthritis
Back pain
Exertional rhabdomyolysis
Bursitis/Synovitis
Wounds
Navicular disease
Abscesses/haematomas
Acute laminitis
Sacroiliac subluxation
Tendonitis/Desmitis
Post surgical swelling
Many clients prefer MLS Class 4 laser therapy: to treat their horse as the anti-inflammatory and analgesic effects are quickly seen, there are no adverse side effects or withdrawal periods.
MLS – the safest Class 4 laser system: The unique pulsed and continuous synchronised wavelengths (808nm continuous and 905nm pulsed) produce a peak power of 75W, ensuring deeper tissues receive the maximum therapeutic effect, whilst allowing heat to dissipate between pulses, so superficial tissues do not overheat.
Increased client loyalty: increased contact between patients, clients and the clinical team during treatment, increases client loyalty and repeat business for the practice.
Income Generation: MLS Class 4 laser therapy represents additional revenue streams for the practice with rapid return on investment.
Training: Full after sales, hands on training provided by veterinary physiotherapists, combined with certified interactive online CPD, ensures your practice gets the most benefit from the MLS laser system.
ASA Laser: ASA are the largest manufacturer of veterinary laser with over 2000 installations globally. ASA have extensive research facilities and published peer reviewed papers.
3 week trial: The MLS laser system is available for a 3 week, no obligation trial – so call Celtic SMR to see the therapeutic benefits Class 4 laser therapy can bring your practice.
Lightweight and portable: ideal for equine use.
Handpiece with optical group composed of one MLS® source with power up to 1.1 W - Peak Power 25 W
Target Area Ø 2 cm highlighted by high-efficiency red light LEDs
Colour touch screen display
Simultaneous management of two independent channels
21 pre-set programs for Equine
Possibility to customize every treatment parameter
Personal area to save custom protocols
MLS® modulation in CPW or FPW mode (Synchronised emission of Continuous Pulsed Waves or Frequenced Pulsed Waves)
Modulation frequency from 1 to 2000 Hz with 1 Hz steps
Power level 25%, 50%, 75% and 100%
Fixed duty cycle at 50% or variable
Treatment duration from 1" to 99'59" with 1" steps
Alarms and Safety Features
Laser emission warning light
Interlock
Acoustic signal selectable by operator
Date and time
Password to operate the device
Language option
Ready to be connected to the remote Laser emission signaling device 
Included Accessories
N° 2 Laser Safety Goggles
Unit carrying case
Table handpiece holder
Shoulder strap for portable use
Size and Weight
Power Supply
Lithium polymer battery
External power supply 18Vdc 50VA
Optional Accessories
Trolley-Unit carrying
Multidiode applicator Charlie 
Training and CPD
All purchases come with in depth training, and ongoing support to ensure you get the best results from your ASA laser. We also provide online laser CPD, and have a dedicated Facebook group for discussing cases.
Servicing
All our lasers require regular servicing, our dedicated team of engineers are able to service units at a time convenient for you to ensure your machine remains in top condition. 
Free Trial
Celtic SMR is offering free demonstrations and trials of the ASA Laser so please call us on 0800 279 9050 to find out more.